Exploring Hai Ba Trung Temple in Hanoi's outskirt
15/01/2021
Hai Ba Trung Temple is a place of cultural and spiritual activities of the local people.
Hai Ba Trung Temple in Hanoi's suburban district of Me Linh reminds visitors of the two national heroes Trung Trac and Trung Nhi, two Vietnamese women who symbolize the heroic spirit, indomitable will and loyalty.
Hai Ba Trung Temple, a special national historical relic in Hanoi, is not only a sacred spiritual place, but also where many valuable and precious relics (wood, stone, bronze, porcelain, paper, among others) are preserved.
These are works of art showing the talented, clever and delicate hands of Vietnamese artisans, reflecting many aspects of social life.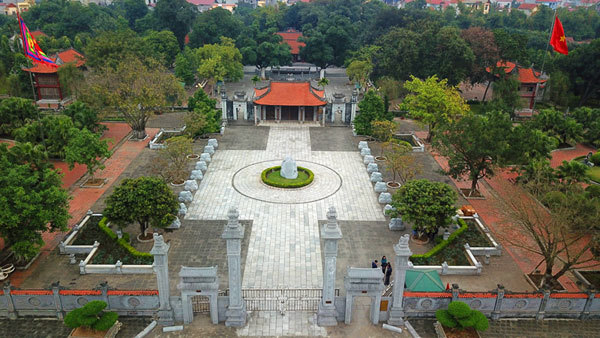 Hai Ba Trung Temple is a place of cultural and spiritual activities of the local people. Through which, they show their gratitude to the two sisters and in that way preserve the intangible cultural values ​​of the Vietnamese people.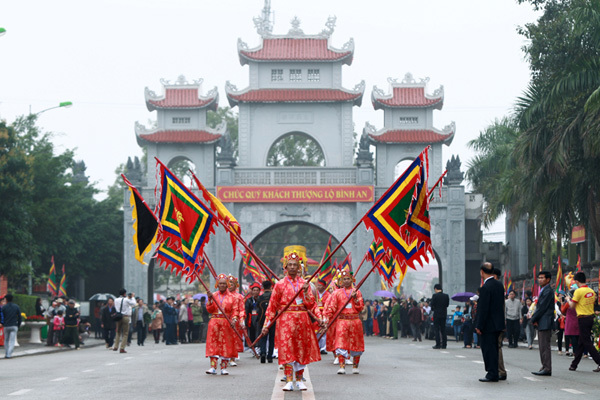 Every year, Hai Ba Trung Temple Festival is held from the 4th to the 10th in the first month of the Lunar New Year (after Tet holiday). The festival comprises several rituals such as incense offering, a procession and folk performances. Amazing procession is one of the festivities at the Hai Ba Trung Temple Festival, which has officially received the title of 'National Intangible Cultural Heritage'.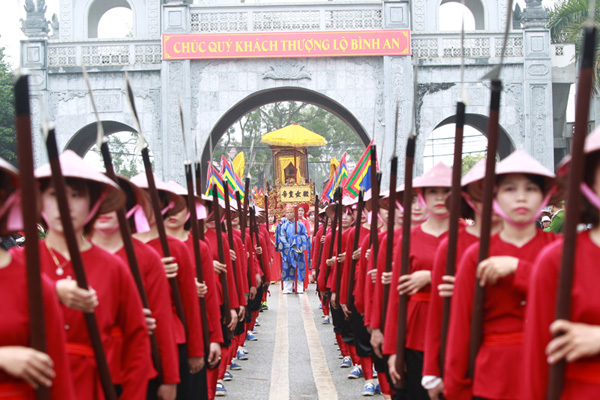 The main festival is held in the sixth day, which is said to be the day Hai Ba Trung held a banquet to soldiers, so the villagers later organized the festival to remember that event, to honor the heroic tradition of building and defending the country.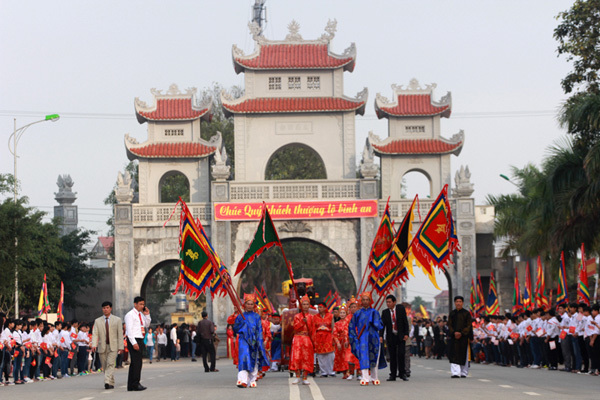 Every five years, local residents organized the procession of Hai Ba Trung, which show the principle of "when drinking water remember the source", national pride and community cohesion.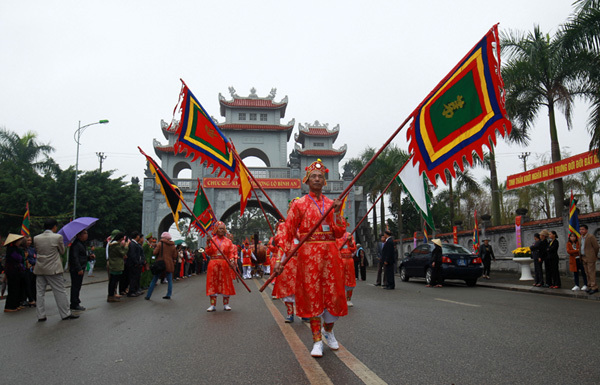 According to Me Linh District People's Committee, the festival annually lures numerous tourists from across the country to pay homage to the queens. Visitors can have a chance to take part in many cultural activities and games like human chess, wrestling, dragon dances, lion dances, earthen pot-beating, among others.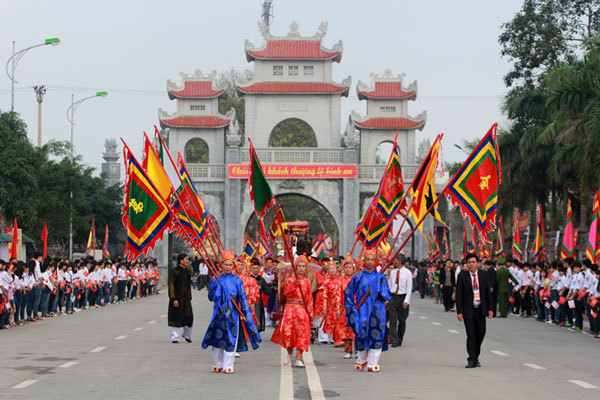 Legend has it that on the sixth day of the second lunar month in AD40, Hai Ba Trung led an uprising against Chinese Han invaders to reclaim national independence after more than 200 years under their rule.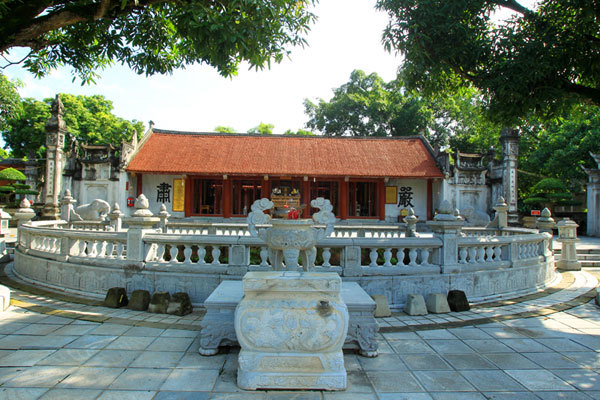 After defeating the invaders, Trung Trac became Queen. Three years later, the Han army returned and defeated the Trung sisters and their army, after which the sisters killed themselves by jumping into the Hat Giang River.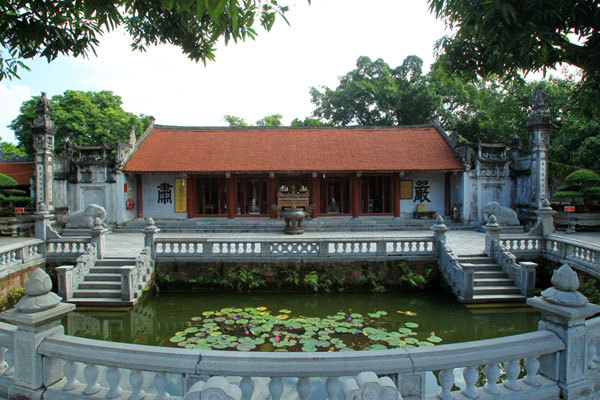 The rebellion of Ha Ba Trung against Chinese invaders shows the strong patriotism of Vietnamese people. Thanks to their great contributions to the country, the Hai Ba Trung are considered as Vietnamese heroines.
The uprising has gone down in Vietnamese history as a demonstration of the nation's strength and patriotism, as well as the crucial role of Vietnamese women in national defense
Source: vietnamnet.vn