Hanoi street foods can be cooked in the US
15/01/2021
For many foreigners, Hanoi street food has dished up nostalgia.
An American blogger has fallen in love with Hanoi street foods when she first visited the city some years ago and she felt inspired to write about some dishes that can be made at home.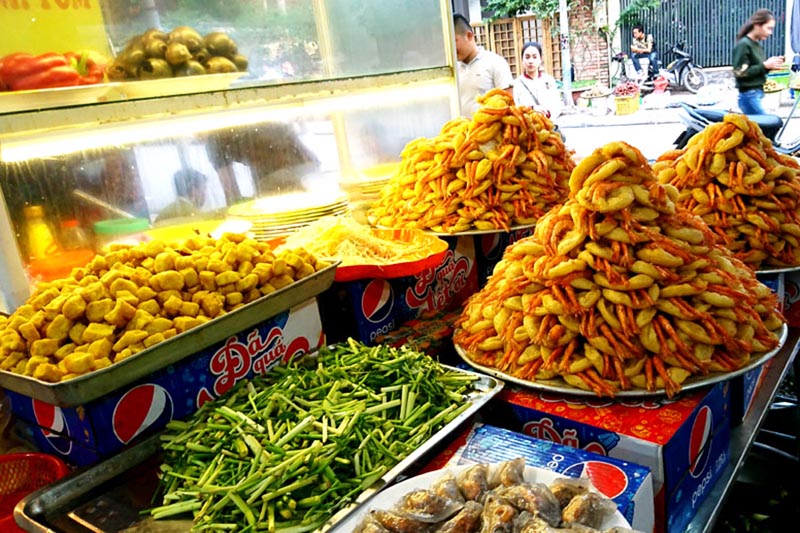 One of famous Hanoi street foods - Banh Tom (in West Lake). Source: Hanoilocaltour
Jobelle Ashley Campbell fell in love with Hanoi when she first traveled there to attend a friend's wedding in 2013. Since then, she's taken annual trips to visit the city, enjoying the street food (but most especially the freshly baked Bánh mì - bread) and the wonderful culture. She plans to someday settle in the city as a freelance writer.
Like most cities in Southeast Asia, Hanoi is known for its vibrant and highly diverse street food culture. From fresh and light broths to mouth-watering fritters and delectable desserts, you can never run out of food options when you are in the lively streets of Hanoi. Unfortunately, given current circumstances, there's no telling when people -- especially those hailing from far off countries -- would be able to get a taste of authentic Hanoi street food.
Jobelle Ashley Campbell has introduced some Hanoi street food recipes that can be replicated at home, and here are some of them: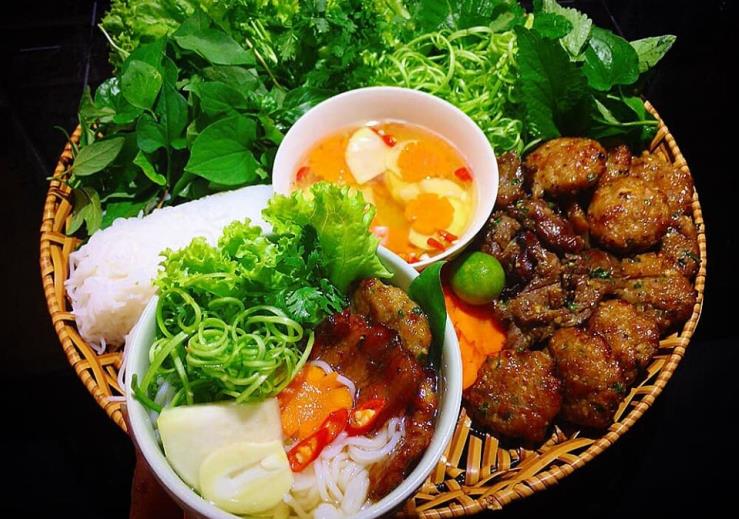 Bun Cha Hanoi. Photo: Hoang Thuy
Bún chả - Grilled Pork with Noodles
Tagged as the capital's lunchtime staple, Bún Chả or grilled pork with noodles is something you would want to recreate at home if you have a lot of free time. Unlike the famous 'phở', Bún Chả has round rice noodles served with a bowl of dipping sauce with grilled pork, pickles and greens. The steps to cooking this dish, which, by the way, impressed Barack Obama and Anthony Bourdain, are pretty straightforward.
Following Rice 'n Flour's recipe, the four main steps are marinating the meat, making the pickles and the dipping sauce, grilling meat and cooking dried vermicelli noodles. Aside from choosing the right cut, the key to making your Bún Chả as tasty as it can be is by using the right smoker grill.
Charcoal smoker grills like The Orginal PK Grill and Smoker can help you mimic the same smokiness the authentic Bún Chả has. Grillers like this also brandish intuitive design that will not end up confusing even the most inexperienced cook.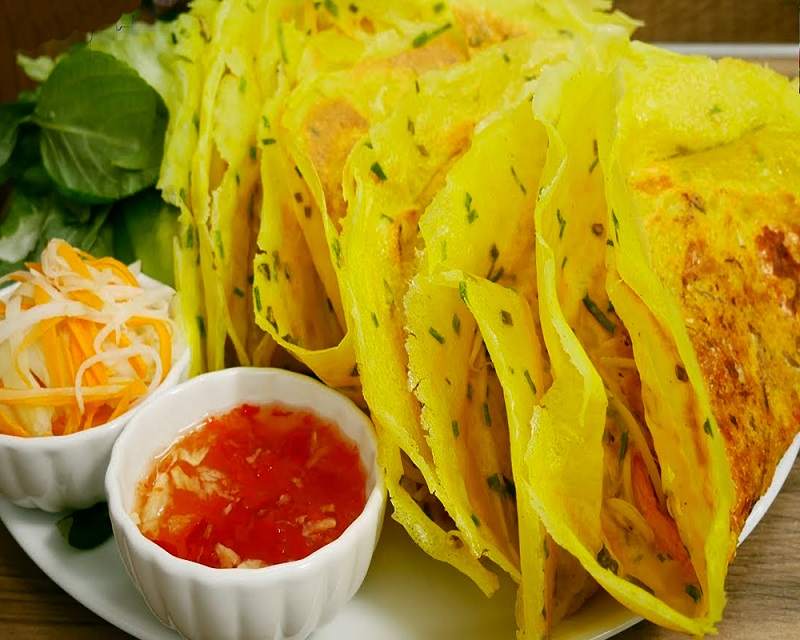 Banh Xeo. Source: Vietnamjourney
Kem Xoi - Ice Cream with Sticky Rice
If there is an adage that encapsulates the essence of this dish that would most likely be 'simplicity is beauty'.
Who would have thought that a dessert as filling and as delicious as the Kem Xoi would come out of humble ingredients like ice cream, sticky rice and toasted coconut flakes?
According to Delightful Plate, the key to making this dish work is picking the right ice cream, toasting the coconut flakes just right and preparing the perfect, fluffy sticky rice. To ensure that you are able to produce the perfect rice for this dish, all you have to do is cook your sticky rice using a reliable Aroma rice cooker.
Some of the best Aroma rice cookers on the market are not only capable of performing the same functions multicookers do but are also equipped with advanced technologies. Such innovations include Cool Touch Technology that allows the exterior of the appliance to remain cool and Turbo Convention that helps cook rice evenly and efficiently.
Bánh Xèo - Crispy & Savory Vietnamese Crêpes
If you are a fan of crepes, then this recipe will be perfect for you. Bánh Xèo got that perfect mix of crispness and delicateness, as well as the complementing flavors of pork, shrimp, mung bean, onion and bean sprouts.
To make this dish, all you have to do is get a trusty fry pan, drizzle it with oil, lay down your ingredients and then pour in a thin layer of batter. Hungry Huy's Bánh Xèo recipe mentioned that it is best to prep the batter a night ahead and to use rice flour, instead of the regular one.
If you want to make a batch that's a tad bit healthier, using a non-stick pan like Tramontina will be a good idea. The reason for this is that this will eliminate the need for oil and help cook your dish more evenly, thanks to its thick cast-aluminum construction.
Source: vietnamnet.vn